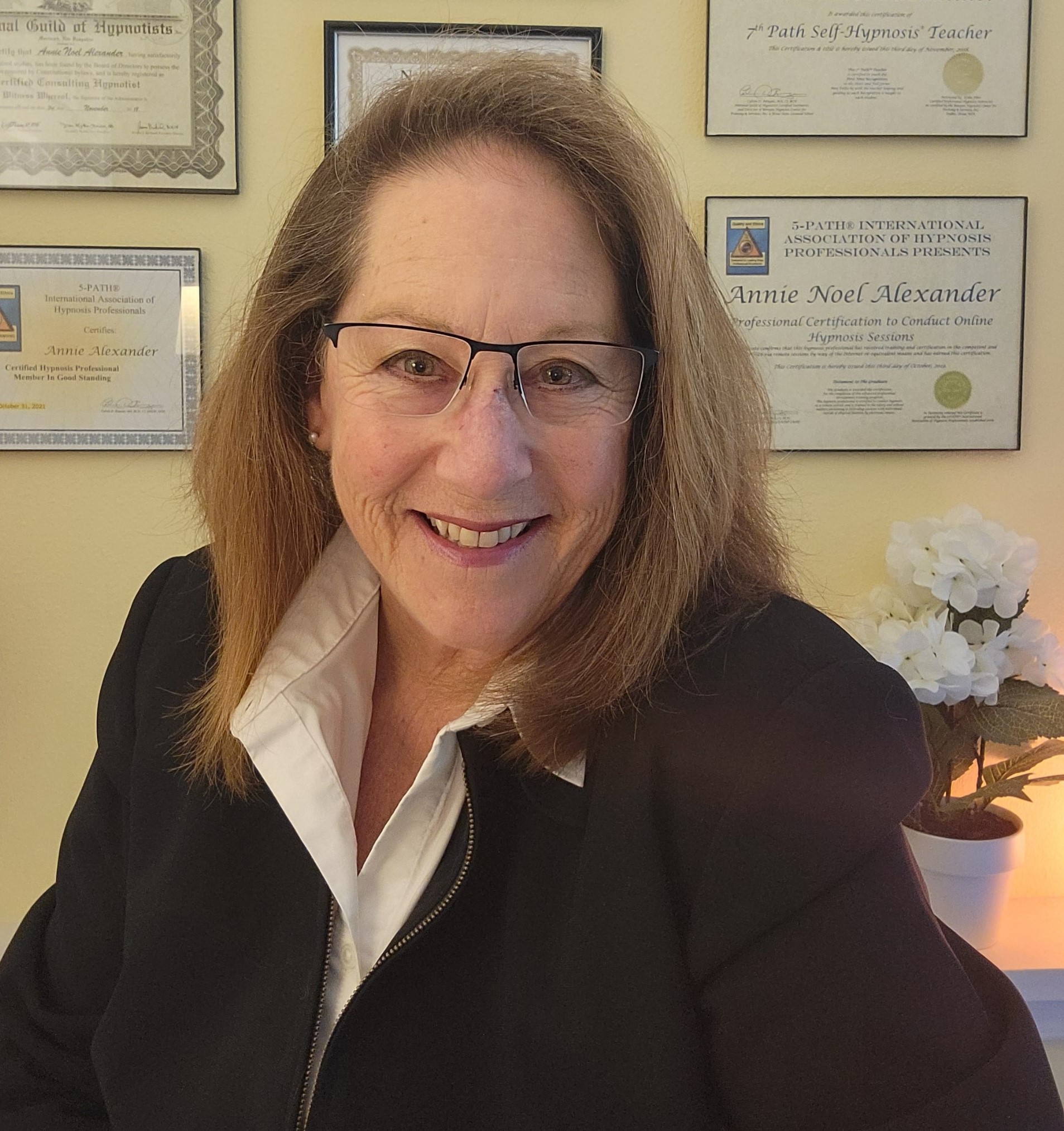 When you want to make a change and need professional assistance, don't you want the absolute best? Of course!
So, make sure you choose a Board-Certified Hypnotherapist for peace of mind.
Board certification signifies one of the highest levels of accreditation within a given specialty. The title confers extra confidence for the consumer that your professional has met a higher level of required standards and is well-qualified to provide comprehensive services. Board-Certified Hypnotherapists provide you with complete safety and peace of mind.

The combination of augmented training, technical proficiency, thorough education, and advanced testing, truly makes Board-Certified Hypnotherapists a cut above the rest. Being a Board-Certified Hypnotherapist demonstrates a commitment to upholding the highest health care standards possible.
Board-Certified is a distinctive credential that means the basic hypnotherapist has chosen to undergo additional testing and rigorous examination by a professional panel of colleagues and mentors.
The Board-Certified Hypnotherapist must:
• Pass a national written exam
• Pass an orals board exam
• Have successfully gained more practice experience than a basic hypnotherapist
• Accrue specific education requirements
• Demonstrate specialized research and knowledge skills
Board-Certified Hypnotherapists undergo a thorough training and education program that makes them specialists in the art and science of hypnosis and hypnotherapy. The experience, proficiency and skill gained in the certification process allows us to practice at an elite level, not just regionally or nationally, but globally too.
IS BOARD CERTIFICATION IMPORTANT? YES!
Board certification infers an elevated level of expertise, including, but not limited to:
• Expertise in clearly defining and articulating presenting problems
• Artfully designing a treatment procedure to obtain the desired results
• Integrated understanding of utilizing hypnosis techniques, leading to the right choice of methods for each client to achieve their goal(s) in a timely manner
• The technical, moral, and ethical competence to guide clients to their highest well-being with confidence
• The knowledge and dexterity to understand and apply all state and national laws related to the practice of hypnotherapy, ensuring positive client outcomes
At Northwest Hypnosis Center, we believe in practicing on the pillars of safety, skill, and outstanding results. As a Board-Certified Hypnotherapist, I bring an immense level of knowledge to any situation. My background as a Ph.D. in Clinical Psychology and Neuro Linguistic Programming (NLP), augments the client experience.
Ready for a change? Let's make it quick, easy, and efficient so you can get the results you want and fulfill your life's dreams.
Connect with me for a free consultation by self-scheduling here. Call or text me at: (360) 840-1075.
Live life confidently!
https://northwesthypnosiscenter.com/wp-content/uploads/2021/10/annie-1.jpeg
2027
1907
Annie Alexander
https://northwesthypnosiscenter.com/wp-content/uploads/2021/01/Original-on-Transparent-300x118.png
Annie Alexander
2021-10-22 10:28:04
2021-10-22 10:50:37
Board-Certified Hypnotists Offer Peace of Mind